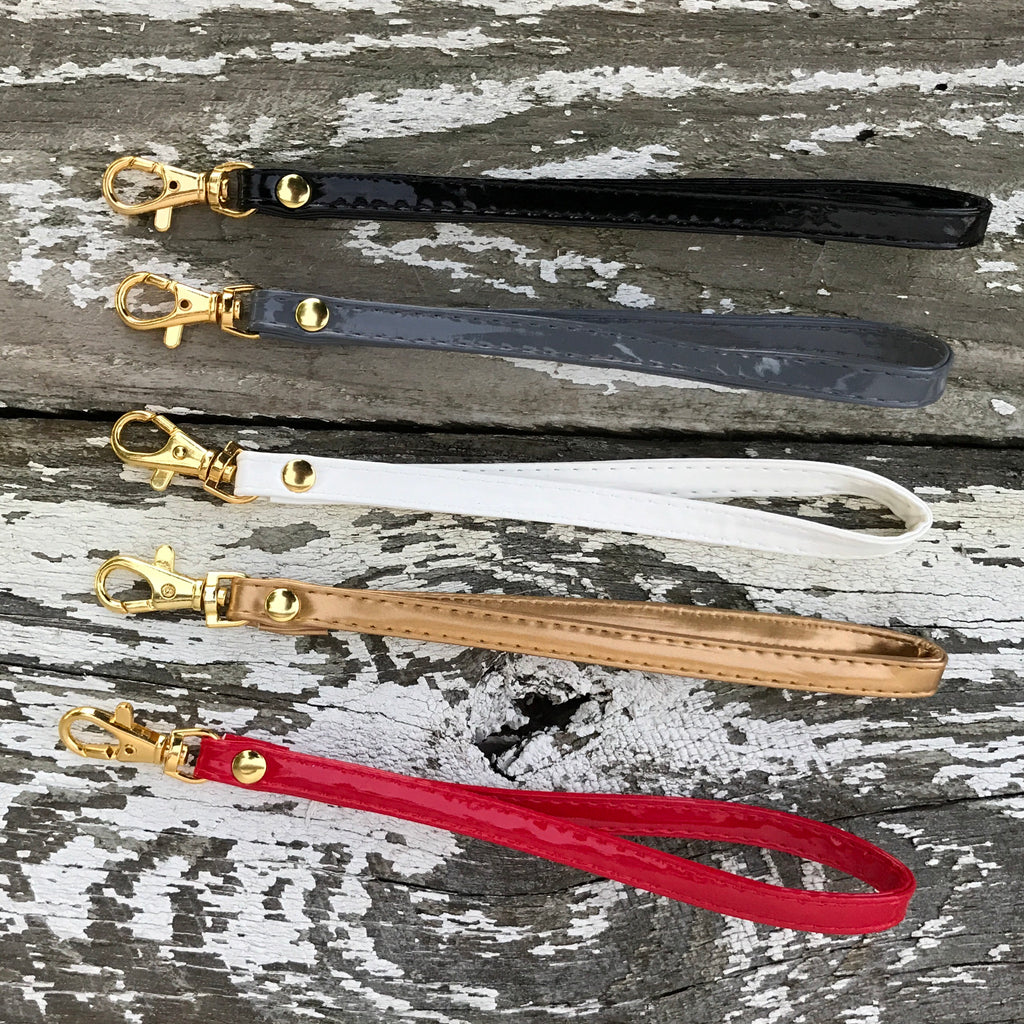 Makeup Junkie Bags
Makeup Junkie Bags - Wristlet Straps
*If this item is purchased during a Free Shipping promotion, it will be shipped with no tracking by USPS unless purchased with additional items. *


Makeup Junkie wristlets are great to attach to your Makeup Junkie Bag, when attached it becomes a great clutch for a night out. The wristlets have gold hardware, and come in black, gold, white, red and gray.

Makeup Junkie bags feature a medial zipper that keeps your products from falling out when in use. Each Makeup Junkie bag features a designer fabric that is washable or wipeable, coordinating interior fabric that is moisture resistant, a signature brightly colored zipper and matching tassel.
Makeup Junkie bags come with a lifetime warranty and are handcrafted in Texas!
---
More from this collection